Bobby Zozobrado and Children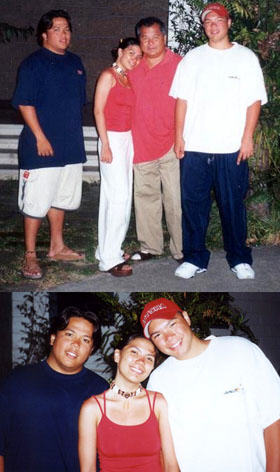 Bobby's Children:
Juan Carlos, the eldest son. He is the Team Manager of his school's Baseball Varsity in Ateneo. He is second year in Communication Arts.
Ana Beatriz, only daughter, sophomore in Communication Arts at Thames International, the local branch of Cambridge University.
Jose Miguel, the youngest son, third year high school at Xavier. He plays power forward in their school's Basketball varsity.  
Bobby's Career Path: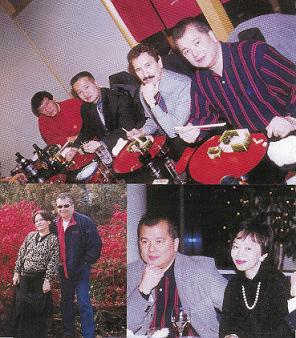 Here are some highlights of my career path: As you remember, I left medical school in 1969 to establish an airline career and worked for Pan Am in Cebu. After 4 years, I was promoted and transferred to the Manila office of Pan Am. In 1980, I became the only Filipino to have won the prestigious President's Sales Award of Pan Am so, after the awarding (gold watch, lifetime passes, US$5000 cash, etc.) ceremony in New York, the local press played it up and Hyatt Regency Manila "pirated" me by offering me 3 times the salary I was getting at Pan Am. I joined Hyatt as Director of Sales in 1981. In 1985, I was offered to become General Manager of Thomas Cook. In 1987, I was offered the position of Managing Director of Thai Airways and in 1989 until my retirement 2 years ago (year 2000), I was the General Manager of Northwest Airlines in the Philippines. Right after I retired from NW on March 31, 2000, I spent a whole month taking a leisurely cruise around the world with my 3 children. When I came back in May, I opened my own Public Relations and Events Management company called IdeaZ.
My company has been doing very well the past 2 years, in spite of the 9/11 tragedy and the financial crisis. Among my "international" clients who have hired me on a monthly retainer fee are: Citibank, Thai Airways, Haagen Dazs Ice Cream, AND 1 Basketball Shoes, Nunn Bush footwear, FUBU apparel, the Macau Government, and many other local companies.
Send me the e-mail of those in our CIM Class you are in touch with and I'll contact those who I feel would still remember me.
Bobby's Basketball Player - No. 19